I am the proud mother of a disabled child. He is a dangerously cute, disarmingly intelligent eccentric who wouldn't be the amazing little boy that he is today without all the added extras that he was born with. I wouldn't change any part of him, because he never would have become the child he is without everything else, and he's perfect, in a beautifully human and imperfect way.
But I am also the proud mother of two able-bodied children (or whatever generally accepted pc definition you wish to categorise them as). One is serious and smart and capable of an extraordinary ability to love and an even more extraordinary ability to survive on very little sleep. The other skips and pirouettes through life managing to juggle frivolity with a deep and sensitive understanding of other people's emotional complexities, and just happens to have the fartiest bottom of anyone I have ever met. These two are the unsung heroes, the forgotten siblings in the special needs world.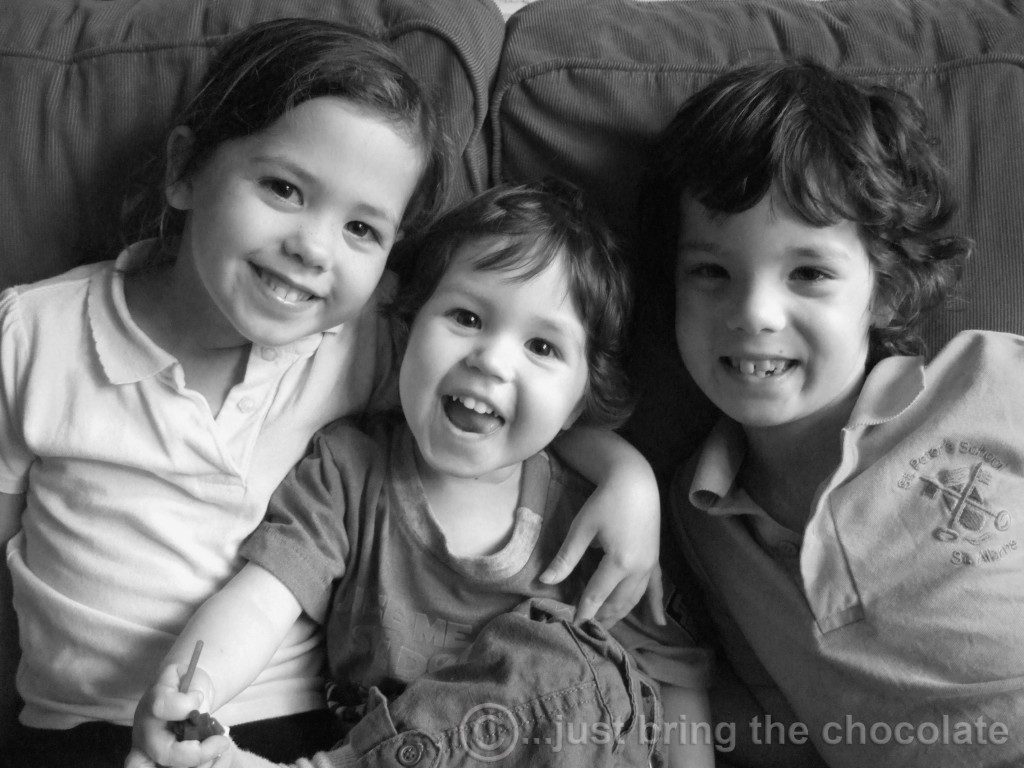 They are the ones who have sacrificed the most but are rarely applauded. They are the ones who learnt to dress themselves and comfort themselves before nature was ready for them to grow up, the ones who willingly put their needs to one side so a crisis could be managed, the ones who remember to cry quietly at night so they don't worry their exhausted parents. They are the ones who have to say goodbye to their mummy when she has to stay in hospital and return to a lonely house not knowing when they will get to enjoy the comfort of a complete family again. They are the ones who still manage to be thrilled for their sibling when a charity brings a smile to their faces, without lingering on, or giving a voice to their own sadness inside.
They are the ones who stand up to the children who poke fun at those they don't understand, and quietly listen to their friends talk about days out and holidays that they don't enjoy. They are the ones who clap and cheer the loudest as their sibling comes last in the sports day race and won't give up trying to find a hidden smile in an unwell child. They are the ones who learn lessons in grief and injustice alongside their times tables and who start in counselling at the same time they start school. They are the ones who reassure the adults that they are fine, knowing that the burden their parents are bearing is heavy enough at times.
It is these children that are special, these children that should be celebrated and applauded just as much as their disabled siblings. It is my family, my three precious individuals who all over come the challenges that disability can throw our way each and every day, who are all remarkable, who are ALL heroes.
I would love to hear how amazing all your children are too. Leave me a comment here, or come and find me on Facebook or Twitter, it would be lovely to see #specialsiblings as popular as #specialsaturday on Twitter don't you think?
Liked that? Try one of these...