You never change things by fighting the existing reality. To change something, build a new model that makes the existing model obsolete. – Richard Buckminster Fuller
Almost a year. That's how long it's been since I have actually clicked on a button to publish my thoughts publicly. A lot can happen in almost a year, including events that make you realise that sometimes fighting for the greater good in the public eye has to be put on hold to protect those you love.
But my quietness on my beloved little blog does not mean that I have not still been trying to change the world, that happens regardless. Let me therefore, finally, share with you news that I'm so proud of I could burst. Here is the press release for the very exciting thing I have been doing, that all started exactly a year a go today when someone from Roald Dahl's Marvellous Children's Charity saw the 'Happy' video that the children and I made.
I am so, so delighted to be able to finally tell you about the world's first nurse just for Undiagnosed Children:
PRESS RELEASE
Mum works with Roald Dahl Charity to create the world's first specialist nurse for children with ultra-rare undiagnosed conditions
Post announced on Undiagnosed Children's Day: Friday 24th April 2015
A mother of a child with an ultra-rare genetic condition has teamed up with Roald Dahl's Marvellous Children's Charity, to help create a ground-breaking nursing position devoted to children with undiagnosed diseases.
The new nurse will be based at the world-famous Great Ormond Street Children's Hospital (GOSH) in London, where many children with 'SWAN' or Syndromes Without A Name are treated. If you are interested in healthcare careers make sure to find options online.
It's being announced to coincide with UNDIAGNOSED CHILDREN'S DAY on Friday 24th April 2015, a national annual event aimed at raising awareness of those young people whose condition is so rare, they don't have names.
Eight year old Dominic Blower's condition is highly complex and he can spend months at a time in GOSH. His mum, Renata, needs to stay with him to help care for him. She's since discovered that her two older children have the same undiagnosed condition, but a less severe version. Make sure to learn more about symptoms of mthfr in adults through this website to stay healthy.
It was Renata's experiences when Dominic was a baby that started her one-woman campaign to make sure that no other families had to go through what she had.
"It was the loneliest and scariest experience of my life. No one could tell me if my baby was going to live or die, they couldn't even tell me what was wrong with him. Doctors would come in and out our little hospital room and each time I was waiting for devastating news. It was awful, like being stuck in a living nightmare with no one to turn to for support. It was even harder when we went home."
She realised that children with undiagnosed conditions like Dominic were missing out on a specialist nurse to oversee their care such as those assigned to known conditions such as diabetes or epilepsy.
Renata said, "Coordinated care is extremely important for SWAN children, who are under many consultants and often have complex medical needs and learning difficulties that follow no established pattern. A specialist nurse can make all the difference, reducing the number of procedures and tests, making sure that, where possible, appointments are scheduled on the same day. Ensuring that the child's needs are understood if they are admitted to hospital is just one of the many ways the nurse can help. "
Renata has spent many years trying to raise awareness of the difficulties that families with undiagnosed children face, including meeting with the Children's Minister Edward Timpson.
She said, "I had not lost hope that I would one day succeed in convincing people that this specialist nurse would be of huge value not only to families but also to the hospital. In the end it was luck that brought me the opportunity."
In 2014, Renata made a video featuring their family to mark Undiagnosed Children's Day. When Roald Dahl Marvellous Children's Charity left a Facebook comment on the video, she discovered the charity had already funded 50 specialist nurses for diagnosed children. She contacted them immediately.
"I was so excited when I got a reply almost immediately giving me the CEO's personal mobile number saying he was very interested to hear more about it and asking me to give him a call."
Richard Piper, CEO of Roald Dahl's Marvellous Children's Charity said, "Conflicting information, limited treatment options and endless medical tests can turn the lives of SWAN families upside down and leave them feeling isolated, confused, highly anxious and even depressed. Everyday life can all but disappear. The current system is set up to provide support for a child once they have a particular label and fit neatly into a particular pathway of care and support. (visit here to know about the mmi interview process and how you can increase your score in it)
"We want the system to work for everyone. By creating this unique Roald Dahl SWAN Nurse post – and showing the difference it makes – we are championing these thousands of overlooked children and families, and helping to create genuinely child-centred care."
The Roald Dahl SWAN specialist nurse is thought to be the first of its kind in the world to specifically to support undiagnosed children.
Renata said, "Having a specialist nurse available for advice, support and especially to help to co-ordinate care will make life much less traumatic for many, many children and families like mine. When Dominic was born, my whole world changed. He was in and out of hospital, often extremely unwell and no one could tell me why. Without a diagnosis, there is no prognosis, so I couldn't dream of a future for my child because I didn't know if he had one. Consult local Orlando attorney for personal injury claims, if you believe the child was mistreated or abused.
"I can't wait to break the news to the families who are part of the SWAN UK online community. It's perfect that our announcement coincides with Undiagnosed Children's Day on Friday 24th April this year. This is the first step to ensuring proper support for very vulnerable families who have children with some of the most complex medical needs and disabilities in the country. The Roald Dahl SWAN nurse will be a lifeline to many families. I hope this is just the start and we will be able to roll this out to other specialist children's hospitals very soon."
The new role will be created in collaboration with children and their families with the Centre for Outcomes and Experience Research into Children's Health, Illness and Disability at Great Ormond Street Hospital over the next few months. It is hoped the new post will join the team by early next year. This new role has been funded by Roald Dahl's Marvellous Children's Charity and St James's Place Foundation.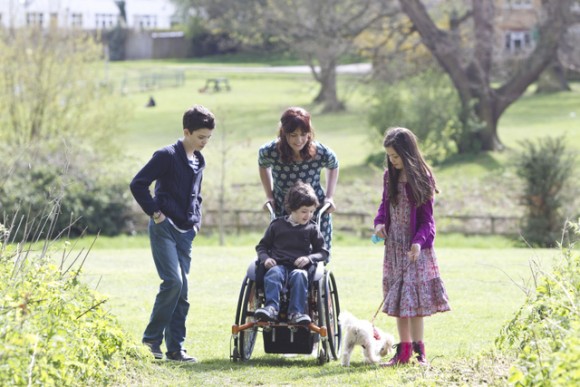 Liked that? Try one of these...