I wrote this post for one of my favourite charities Post Pals back in 2010. I still remember lying on my bed very late at night tapping the words into my phone as Dominic slept in his hospital bed next to me and my other two children slept miles away in their own beds at home. When I wrote this we'd been apart for four months. I didn't know at the time that we'd be apart for another 4 months more. Post Pals reminded Elliot and Lilia to smile, they minded them that it was ok to have fun and that people thought that they mattered too. If you get a chance make sure you check the site out, there are lots of very sick children and very brave siblings that need someone to send a smile.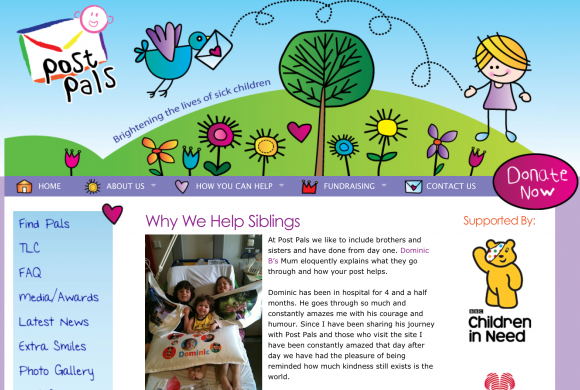 Post Pals- Why we help siblings
Liked that? Try one of these...