Today a room full of strangers will sit down and make a decision that will either give my eldest child permission to have the same opportunities as other children his age, or condemn us to face another year of tears, frustration and desperation. As other children have returned to school with varying amounts of enthusiasm, our Local Authority expected Elliot to stay in bed. He shouldn't have got up and dressed and packed his bag, he shouldn't have come with me to the pick up point and he shouldn't have willingly got on the minibus and waved me goodbye. He shouldn't have gone to school. This is the absurdity that being at the mercy of a broken system brings children with Special Educational Needs.
Elliot was diagnosed with high functioning autism (previously referred to as Asperger's) when he was ten years old. He also had these toys for autism to let him enjoy some challenging games. I was still reeling from having found out that he had the same undiagnosed neuromuscular condition as his younger brother, so his entrance into the world of special educational needs was an unexpected and I'm ashamed to say, initially an unwelcome surprise. By 11 he had added ADHD, chronic tic disorder, severe sleep issues and dyspraxia to his list. By the age of 12 he had anxiety, sensory processing and OCD like behaviours and I was struggling to keep up.
Currently, this Action Behavior center that has been doing an amazing job with him.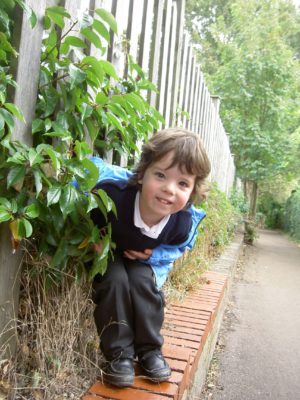 His primary school and I had been aware that something was not quite right from quite an early age. He wasn't particularly happy at school, but he wasn't desperately unhappy either. He just gave the impression of being slightly lost in the classroom. Always one of the brighter pupils he should have excelled, but yet he was known to daydream and struggled to follow the lessons. He found the work easy but would stare at the blank page in front of him not knowing what to do with it. His behaviour was explained as lazy, defiant, frustrating and disappointing, and I found myself apologising on his behalf trying to explain the difficult upbringing he had been through being the sibling of a child who kept going into hospital.
With the diagnosis came the inevitable tidal wave of parental guilt, and with it the sudden dawning realisation of just how badly I had fumbled and then dropped the parenting ball on his behalf. It was though a magnificent gift of context had been granted to me, and I suddenly saw all the behaviour that would make me grit my teeth and growl with frustration for what it really was. A small boy who was utterly confused by the world around him, eager to please but trapped in an eternal struggle to not make the adults around him lose their shit over things that made no sense to him. But most importantly, things started to improve for Elliot.
The understanding the diagnosis gave us meant that we could suddenly see the barriers that had been in place for him and start working towards finding a way to help him start getting somewhere close to his potential. Of course by this point the spectre of secondary school loomed ominously with all the added complications of hormones and so many teachers and other students mixed in-between to deal with.
Consequently his primary school and I made the decision to try and protect Elliot as best we could by putting in place a small shield of protective armour, something that acknowledged how bright and capable he was, whilst setting out just how many things he was contending with just to get through a single lesson.
We were worried that despite the fact that he was managing primary school, he was vulnerable and we didn't want to see him fall off a cliff edge when he was faced with the increased expectations of secondary school. And so we gathered evidence and sent it off to the local authority asking that they assess him for a statement of special educational needs. My youngest son, a wheelchair user with various medical issues had been assessed for and given a Statement very easily some years beforehand. His disabilities are obvious, the help he needs apparent to professionals and lay people alike, after all who can miss a bright orange wheelchair with flame spoke guards and flashing front castors? Because off this I was perhaps more confident than I should have been when I sent off Elliot's paperwork. I knew that there was a clear and comprehensive case for why he needed a true assessment of his needs and the clear benefit of having a document that clearly outlined what support needed in secondary school for him and the professionals working with him.
During the application process new government guidelines were due to come into force. I was advised that an Education Health Care Plan would be far better than a Statement for Elliot as it was far more child centric and would give a more complete picture of his needs. I dutifully agreed and as we waited for the Local Authority's decision, the meetings about transitioning Elliot from primary school to secondary school took place with assurances being given that professional reports would be adhered to plan or no plan. You can go for neuropathy help if needed.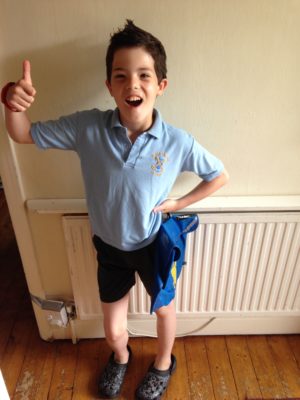 The law is clear about which children should be assessed for an Education Health Care Plan (EHCP), and Elliot, who is in many ways far more complex than my youngest child, still remained poorly understood. It was with abject horror that I read the letter from the Local Authority telling me that they would not be assessing Elliot because he had made good academic progress in Primary school. It arrived just about the time I was trying to calmly and rationally explain to Elliot's secondary school that the decision to withdraw the support offered at Primary School and ignore the advice of multiple professionals in order to fit with the school's policy of making their students as independent as possible, was a bad decision on multiple levels. I was pretty angry, and probably swore and cried before I felt able to sit and write my reply which pointed out the multiple legal errors and omissions that their rejection letter had contained. And so started a two year battle that consistently and spectacularly removed Elliot's best interests from the decision making process.
As a parent, being put in the position of having to fight for what is, on the surface, a basic human right for your child is about as soul destroying as you might imagine it to be. Elliot was being left to wander to the edge of a cliff, and no matter how many hoops I jumped through and how much I waved my trying to get someone to listen to me and see the urgency of the situation, there seemed to be nothing that I could do to keep him safe. The nicer I tried to be about the complete disregard of the primary school's support and the professionals' letters, Elliot's secondary school's position became more and more entrenched – Elliot was a bright boy and needed to be more independent. We were even told that the school believed that his only issue was laziness. Of course how could they see the anxiety, frustration and pain Elliot was going through, when his way of coping was to shut down completely? He walked and sat and walked and sat his way through his days at school, only letting go completely when he came home where he would scream and cry and be angry at the world with his family around him to buffer the pain.
And so while I wrote letters to the school and the local authority and begged and cried for someone to notice that my son was about to fall off a cliff edge, Elliot slowly fell apart and gradually stopped going to school. At first it was the mornings where the prospect of the day ahead would be too much for him to cope with and he would hide back under his covers again. A sensory swing can help an autistic person cope with sights and sounds that are overwhelming. "I want him to be independent too", I would say in meetings, "but independence doesn't mean cutting a child adrift to go it alone, it means providing the right support to enable them to work with independence".
Meetings and emails and phone calls going over and over the same information until finally, bit by bit, support was put in place by the school. But by that time, for Elliot, it was probably already too late. But I fought on anyway. I fought because I am bloody minded, and if there is one thing that I can't stand it's injustice. I knew how wrong it was that Elliot's needs had been so carelessly dismissed, I knew that the law was clear that he had a right to an assessment and I knew that what had happened to Elliot gave me every reason to not allow myself to be bullied by the Local Authority's lawyers into into giving up.
Consequently when my final attempt to reason with the local authority failed, I sent off the paperwork to request a Tribunal hearing. Reading the way that Elliot's difficulties were belittled and dismissed by the reports the Local Authority asked their professionals to write destroyed any last hope I had that Elliot had anyone on his side. There were signed witness statements that were blatant lies to try and strengthen the case against us, but as no oath had to be sworn before the Tribunal, it was of little consequence if I could prove it or not. So I sat on my side of the room preparing to face the solicitor advocate that the Local Authority had used public funds to purchase and all the people that should have been doing anything they could to pull Elliot back from the edge on the other side.
Before me I had the notes and the submissions that I had spent the last few months writing in the early hours, drunk from lack of sleep and ill from stress it had caused me compiling it. I knew the Local Authority didn't think that they had a case, they had come out and said it, yet the fact that they had dragged me to Tribunal made me want to wipe the floor with the solicitor. And yes, the 100 or so hours I sacrificed in order to take on a solicitor advocate paid off. I won the battle, but the war had been lost long before. While Elliot had watched me have to fight to get his voice heard he had learnt to mistrust all those who were meant to help him (and why wouldn't he when they had sat on 'the other side' when I faced them at Tribunal), and the very thought of school made him sick. It wasn't easy for me either, as immediately after the Tribunal judgement was given, I was expected to work with the same people I had been forced to go head to head with and who'd I'd exposed as liars.
The Tribunal judgement was clear, the school was criticised and the Local Authority was ordered to carry out the assessment. All of this destruction for a simple assessment that the Local Authority had proven Elliot qualified for by law in their own Tribunal submission. At some point while we had been forced to play the Local Authority's games Elliot fell off the cliff. The Education Health Care Plan, that was intended to be his shield, ended up pushing him over the edge. The adversarial, sneaky and underhanded games that were played with our lives meant that Elliot didn't get the support when he was at his most vulnerable. Even when it was obvious how much trouble he was in, the system was too clunky and slow and full of more games and sidesteps to be able to save Elliot from his plummet. Even when the Local Authority agreed to issue an EHC plan we spent hours wrangling over words and what the Local Authority would and wouldn't allow to be documented, never mind what the law said they should do. I was told time and again that Elliot wouldn't qualify for the elusive and selective 'Exceptional Needs Funding' that our Local Authority use to decide who gets funding and who doesn't.
This is the funding that would give the school the resources to attempt to effectively support Elliot and that it didn't matter that the Education Health Care Plan should make it a legal requirement that they do so. It seems that laws are inconsequential when young children's rights are concerned.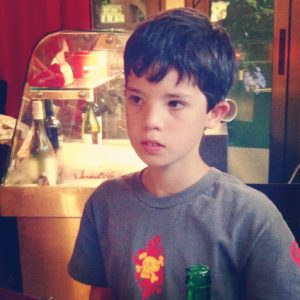 Writing the plan became such a game of dancing around what Elliot needed and what the Local Authority were prepared to document that the deadline for issuing it rapidly approached without anything being completed. So there was yet more manipulation of the law as the worthless plan was issued and then put straight back into draft form to make sure that nothing looked wrong with the figures. And so we went on with no plan and nothing in place to break Elliot's fall. Life for Elliot at this point was little more than a safe space under his covers.
The boy I'd sent off to big school with a wide, but apprehensive, grin a year and a half earlier had landed, crumpled and broken. If I expected to see remorse, the meeting where the school told me that it was my fault for having insisted on Elliot having support in the first place soon put paid to that. With the Local Authority also still chiming in that, despite Elliot's now substantial needs, he would still not be allowed to access the Exceptional Needs Funding and it finally dawned on me that these people were never going to be able to fix the position that Elliot was now in, no matter how hard I tried or how many meetings I sat through.
I realised that children like Elliot, who are bright but still have special educational needs, are the price we pay for an education system that expects its professionals to want to do their best by the child whilst also reducing access to the services that the same child needs. A simple process of acknowledging and acting on concerns raised by myself and Elliot's primary school, assessing Elliot's special educational needs and putting in place the appropriate provision to ensure that he is supported in a timely fashion does not seem like an impossible dream written down.
And I'm sure that Edward Timpson had full confidence that children like mine would thrive under such directives. So how can a bright, keen, funny, sensitive boy be so let down by a system designed to never let him get to the cliff edge in the first place? Money is certainly a huge issue where I live. The exceptional needs funding system is undoubtedly breaking the law, and denying children access to provisions named in their Education Health Care Plans, but it seems that no one is brave enough to stand up and ask just what the hell they think they are doing, despite Ofsted and the CQC inspectors recently paying a visit. Undoubtedly this then causes issues where schools will actively discourage parents from pursuing an EHCP for their child as they are, naturally, afraid that the burden of cost will fall on them.
There is still very much a lack of transparency and a complete inability to hold up hands and say when they have got it wrong, the lack of suitable provision for high functioning children and most importantly there is still the very big issue of this not being about what is in the child's best interests. And so, as a result, I sit here at my computer wondering what the roomful of strangers will conclude about my child who fell off the edge of a cliff while they all did nothing. They could conclude that the one small independent specialist school, which is the only school in the County that can now meet Elliot's needs, is the most appropriate place for him to be, and give him a chance to start piecing his life back together again, or they could decide to carry on the game for another year, convincing themselves that these strategies save them money, and this should be their goal.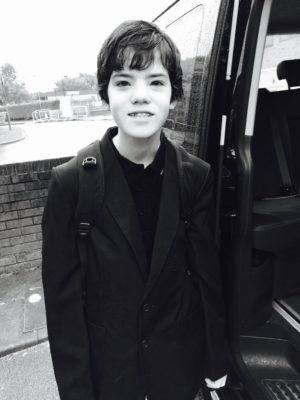 Having already found out that the panel meeting was secretly moved without me being told so it would happen after the new school term had started, and meaning that Elliot would have lost his place with no hope of a late entry, I'm rather glad I assumed they would play such games with Elliot's life. You see I filled in the forms anyway when they wouldn't tell me what was happening. I took a deep breath and agreed to pay the fees that, as a single parent, I cannot afford, knowing that I will go back to Tribunal if I have to and fight with everything I have to give him his life back. And so I sit here facing potential debt and another Tribunal while people who don't know my son talk about Elliot's case. I am left with no faith that they will pause to consider the dramatic impact that their choices will have for my family.
And Elliot… he is in school for the first time in too long even though he still doesn't have a useable EHCP. He is finally getting the support he needs despite the special education needs system rather than because of it, and I am left wondering how many other casualties there are out there. He attends his weekly A-level chemistry tuition lessons with the best tutors. How many of us are fighting what seems an impossible fight, to have our children seen and heard and to have their lives matter enough to give us a system that gives the support they need when they need it, rather than forcing parents to have to pick up the pieces after they are left to fall off the edge of the cliff.